Furniture sales on Amazon are booming, offering excellent business opportunities
As part of the "Amazon effect," the retail market is shifting increasingly online, and furniture is expected to be the fastest-growing segment of e-commerce sales through 2022.
They said you could never sell furniture online —that the freight costs would kill you, that people need to sit on a sofa or see the finish on a dining room table in order to buy. They said furniture simply couldn't be sold on the internet.
But they were wrong.
As part of the "Amazon effect," the retail market is shifting increasingly online. Younger consumers are more willing to buy items online because of the convenience, even if they can't see and feel the products ahead of time.
Direct-to-consumer channel, largely driven by  Amazon, was the fastest-growing sector in the furniture and bedding categories last year, far outstripping any other form of retailing for these products.
According to Statista.com, online furniture and homeware sales will see an average yearly growth of 10% worldwide. There is every reason to believe that furniture is going to be the fastest-growing segment of e-commerce sales through 2022.
Top 3 furniture production regions in China
With over 50000 factories China is the largest location in the world for furniture manufacturing.
Pearl River Delta Furniture Industrial Base
Guangdong Province: Foshan, Dongguan, Guangzhou, Huizhou, Shenzhen
It is the largest furniture industry zone in China. One-third of the total furniture production volume in China belongs to this industrial cluster. Furniture from this region is exported mainly to North America and Europe.
This area is naturally considered the top one destination when you are looking for luxury furniture, especially upholstered and high-end metal furniture.
Shops of most factories are located in numerous markets of Foshan city, 40 kilometers from Guangzhou.
Apart from furniture, there are numerous factories producing lighting, sanitary ware, tiles, wooden floors, and other finishing materials.
Yangtze River Delta Furniture Industrial Zone
Zhejiang and Jiangsu provinces
This is he second-largest furniture industrial zone in China. One of its distinctive features is the specialization on particular types of furniture:
Hangzhou – office furniture;
Saoshan and Wenzhou – оutdoor furniture;
Yuhuan – зanel furniture and European classical furniture;
Anji – swivel chairs;
Shaoxing – mattresses;
Yiwu and Huzhou – traditional mahogany furniture;
Ningbo – cabinet furniture;
Haining – sofas and upholstered furniture;
Jiashan – solid wood furniture.
Bohai Furniture Industrial Zone
Beijing, Tianjin; Hebei, Shandong, Liaoning provinces
This region is the major production center of glass and metal raw materials, so furniture factories mostly specialize in these types of products.
Also, the largest wholesale furniture center in north China is located in Xianghe town (Hebei province).
Sources: Businessofhome.com, globus-china.com, blog.marketresearch.com, simonsense.com
More tips and advices for Amazon sellers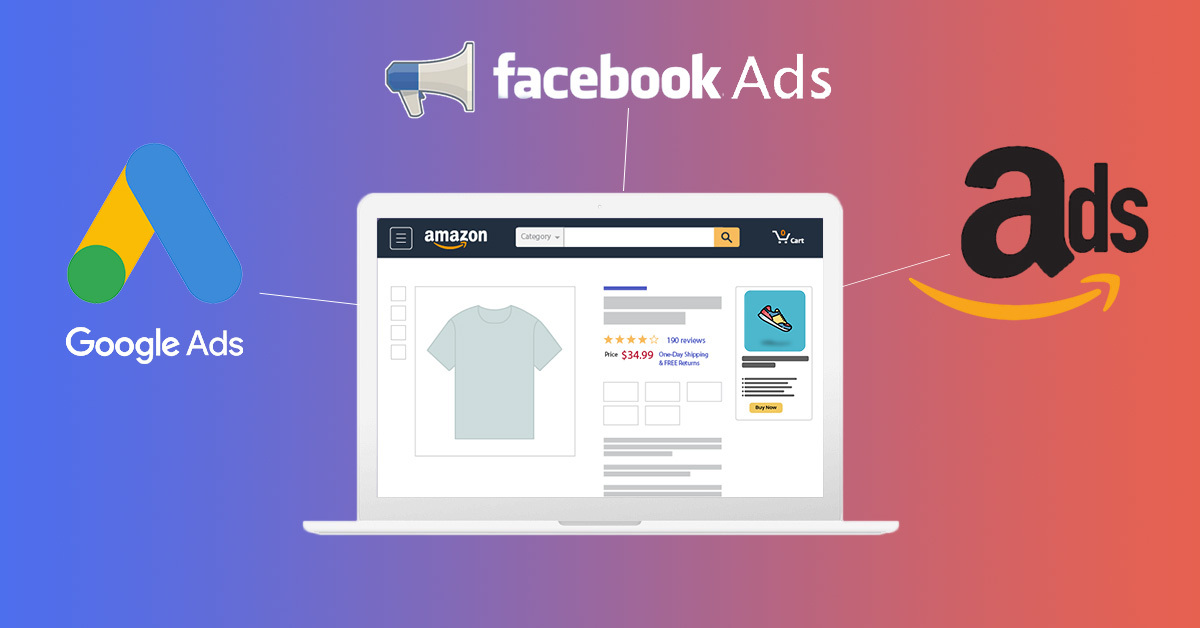 How to grow your Amazon sales with external traffic As the competition on Amazon and sponsored ad costs continue to increase, it makes sense to look for ways to drive external traffic to your listings. Outside Amazon, external traffic sources can help you build a...
read more