Amazon trends to prepare for in 2022
Our list of the most important Amazon marketing trends that can improve your sales and boost conversion rates in 2022 and beyond.
Product availability is essential
2022 will be a continuation of a new Amazon trend: products that win market share are not necessarily the most recognized or of highest quality, but those which are consistently available year round.
According to Tinuiti, in 2021 roughly half of Amazon customers bought from a different brand if their usual choice was unavailable.
Stay on top of Amazon SEO
Paying attention to Amazon SEO is vital to increasing your listing's visibility. In a nutshell, Amazon SEO's purpose is to help consumers buy, so the algorithm works to meet this goal. When a consumer searches on Amazon, the algorithm determines which product listing has the highest likelihood of fulfilling the searcher's needs. In other words, Amazon's SEO algorithm needs to figure out which listing has the highest 'purchase likelihood'.
Similar to Google on-page SEO practices, the use of relevant keywords, images, optimized titles and descriptions will improve your product ranking. But, you also need to convince the algorithm that consumers are ready to buy your product.
Amazon's A10 algorithm, in general, prioritizes two core criteria for ranking:
The number of customer reviews.
Your sales rank, which includes details like how many customers are searching for your product and buying it.
It is updated regularly, but its core objective remains the same: to help customers buy what they need. This intention means sellers should focus on optimizing their offerings for customers.
Videos on Amazon listings
The rise of TikTok and other user-generated content platforms encourages consumers to be more dependable on videos to discover new products. This trend is changing the way products are showcased on Amazon, going beyond rich text and images to fully demonstrate how a product can benefit a customer.
93% of respondents said that video is helpful when they're purchasing a product, according to research from video creation tool company Animoto.
74% of marketers see a better ROI with video compared to static imagery according to Video Marketing Survey by Biteable.
72% of customers would rather learn about a product or service via video, according to HubSpot.
Video content is visually appealing and offers a convenient way for customers to get educated about a product or service. This means that video marketing can be an effective way to create engaging, attractive and informative content for customers. You can include informational videos, product demonstrations, customer reviews and promos to your listing.
Just keep in mind that your videos should seem professional, even if they aren't professionally produced. A slapdash video does more harm than good. In the eyes of the buyer, a low-quality video translates to a low-quality product.
Influencer marketing
According to Inmar's survey, 84% of respondents make purchases based on an influencer's recommendation and 64% follow influencers specifically to learn about new products.
What's even more interesting, micro influencers (1,000 – 50,000 followers), have significantly higher levels of engagement compared to larger accounts, according to research by InfluencerDB. According to the Association of National Advertisers, 92% of consumers place more trust in micro-influencers than endorsements from a celebrity or a traditional ad.
Once brands discover where their target audience spends the most time, they can partner with an influencer who has cultivated an active and responsive following on that channel. More than just a smart idea, investing in influencer marketing is a necessity. After all, if you're not capturing consumers' attention, another brand will.
Customer engagement and interactive initiatives
Efforts to improve consumer engagement are at an all-time high. Amazon seems to be shifting from the consumer-first mentality to an immersive ecosystem.
A number of successful betas have been launched that allow brands to better connect with their customers and create more customized experiences along the way.
Amazon Posts allows brands to create and promote product-related content, directly linking to specific product listings. Essentially, this is Amazon's version of Instagram. The program started as a beta solely in the US, but has already expanded to multiple marketplaces around the world.
The most impactful addition this year has been Brand Follows. Like social networks, customers are now able to follow their favorite brands and receive updates, new posts, customized email marketing, and more. From a brand perspective, this can give helpful details on your Amazon audience, allow to test content and gain insights.
Prioritization of customer experience is one of the most important Amazon trends in 2022, which could manifest in new betas, video capabilities and enhanced creative features in advertising.
Inspect your products, especially when dealing with a new supplier
Last, but not least: poor product reviews break listings. It is by no means a new trend on Amazon, but it remains of crucial importance. If your products have bad reputation, you will have trouble selling them to just break even.
According to a survey by Junglescout, 79% of consumers are influenced by products with the best ratings and reviews. This makes achieving a high review count a crucial driver of long term success for Amazon sellers. Junglescout also provides data on why consumers leave reviews in the first place.
56% of consumers said they'd leave a review if the product they purchased was excellent—the leading reason by a long shot.
41% of consumers leave reviews if the product was unsatisfactory.
So, be sure to inspect your product beforehand. If you've been using a supplier for a while, don't drop the ball by compromising your vetting process; it takes one wrong delivery to ultimately tank your customer reviews.
P.S.
The above-mentioned Amazon trends and introduction of new instruments show that the marketplace will continue to be more than a place to buy things in 2022, and will further cement its role as a proving ground and destination to build a brand.
Sources: Viral-launch.com, Macarta.com, Forbes.com, Sellerlabs.com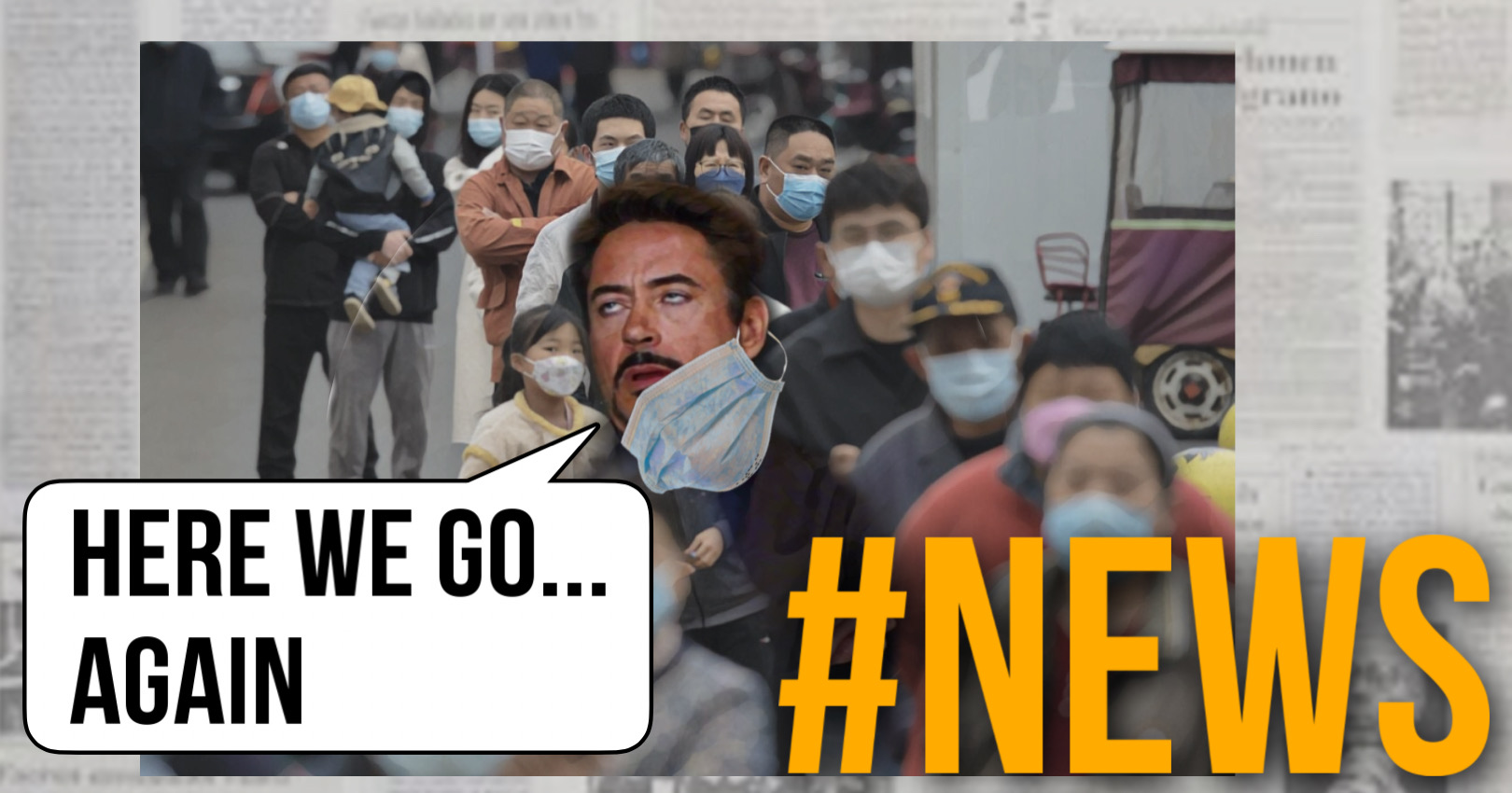 A shift in China's COVID-19 policy remains a distant prospect Shanghai is easing its two-week lockdown, but most of its businesses still are closed. The redirection of goods is becoming more difficult and expensive as cargo facilities in other Chinese cities are now...
read more