Business on Amazon in view of the current situation
Amazon sellers will need to make some drastic changes to ensure the survival of their business
On March 17, Amazon announced it would freeze non-essential FBA shipments from its third-party sellers. The following product categories are considered essential:
Baby
Health & Household
Beauty & Personal Care (including personal care appliances)
Grocery
Industrial & Scientific
Pet Supplies
Amazon stated that the freeze on receiving non-essential goods will only last until April 5. According to the latest information, some of the shipments will be delayed until April, 21.
In the meantime, to ensure the survival of their businesses, Amazon sellers will need to make some drastic changes:
Temporarily reduce or pause advertising spending on Amazon
Amazon's sales agents are currently contacting Amazon sellers and encouraging them to reduce advertising spending during the crisis.
If you have experienced a reduction in sales during the crisis, especially if you are selling non-essential goods, we recommend reducing or suspending your ads until further notice.
Consider Fulfillment by Merchant
If you have inventory available that isn't currently in an Amazon fulfillment center and you're unable to create a shipment, you can fulfill the products yourself.
Fulfillment by Merchant (FBM) works a little differently than Amazon FBA.
When a sale is made, you are notified in Seller Central as well as on your Amazon Seller mobile app.
You have 24 hours to mark the order as 'Shipped.' Failure to ship orders within 24 hours may affect your seller account health.
Amazon offers shipping carrier services from which you can purchase directly through Amazon and print.
You will need to pick, pack, and ship the goods and ensure that the product arrives in a timely manner without any damage or issue.
There are, however, a few more risks involved with FBM shipping:
Unless you already have a large fulfillment operation in place, the costs for FBM orders can be higher than those for FBA orders.
Shoppers can leave negative seller feedback based on the speed and quality of your shipment.
You must handle your own customer service issues.
Switch business models
There are other business models you can introduce to your Amazon selling business during the outbreak:
Handmade: you can create your own products such as seasonal gifts (Easter, Mother's Day), clothing & accessories, and toys & games and ship them to the consumer. You can apply for Handmade on Amazon's website.
Online arbitrage: While retail arbitrage may not be possible during the outbreak, online arbitrage might be a viable alternative. Similar to retail arbitrage, online arbitrage involves purchasing a product from one retail site such as Ebay.com or Walmart.com and listing it on Amazon at a higher price.
Manufacture your own products: 3D printers are becoming less and less expensive. And there are some sellers on Amazon who design, print, and sell their own 3D-printed goods.
Stay informed
Over the next few months, there will be lots of changes, both on and off Amazon. The best thing to do is to stay on top of those changes and act accordingly.
Make sure to read news from reputable sources and stay involved with those close to Amazon. You can always find the latest news about Amazon on our website and on our Facebook page.
Sources: AboutAmazon.com, Cnet.com, JungleScout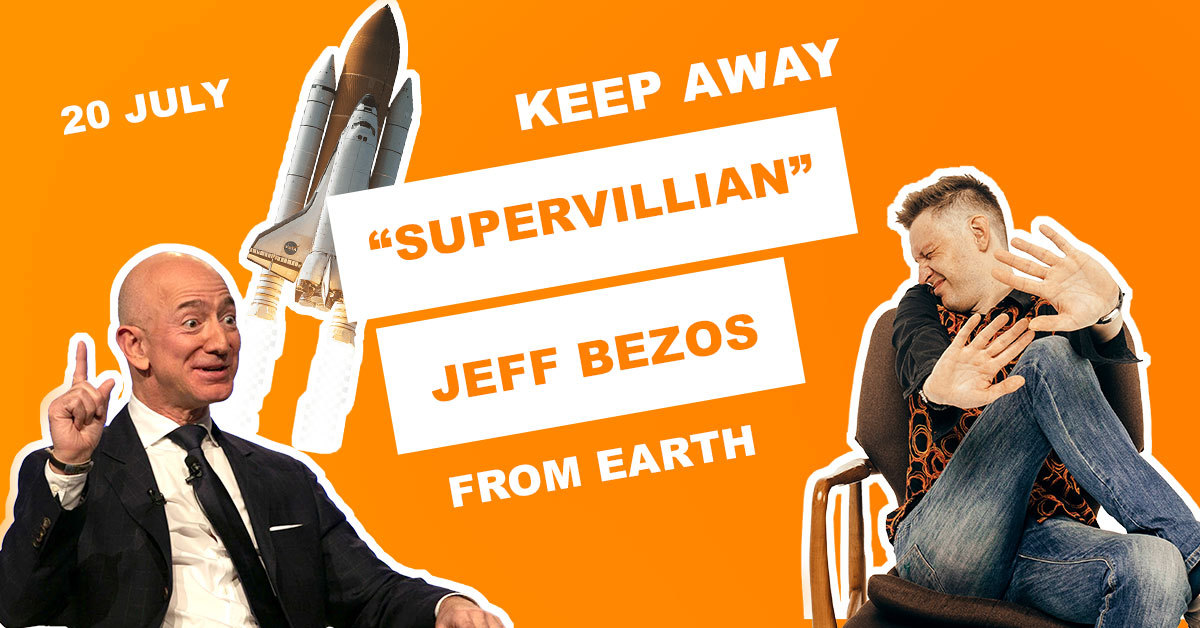 70000 people sign petitions to keep "Supervillain" Jeff Bezos in space forever More than 70,000 people have signed petitions calling to stop Jeff Bezos from returning to Earth after he blasts into space next month. Bezos said earlier this month that he and his brother...
read more