How will the changes in Amazon policy affect third-party sellers?
Amazon mission statement is "to be Earth's most customer-centric company", but the company seems to have drifted away from its customer-focused attitude
Amazon likes to say that it puts the customer first and then thinks backwards. Its mission statement is "to be Earth's most customer-centric company".
However, a recent poll shows cracks emerging in the company's customer-first foundation. A survey conducted in May by RBC Capital Markets showed that just 64% of respondents were "extremely satisfied" or "very satisfied" with Amazon. That's compared with 73% a year ago and 87% back in 2015.
Is Amazon really losing customer satisfaction? Here are a few factors to consider.
A shift in focus
Amazon seems to have drifted away from its customer-focused mission in recent years. The company has ramped up its advertising business, which has clogged its listing pages and essentially monetized customers' eyeballs for the sake of its bottom line. While advertising has become a good business for Amazon and advertisers are eager to promote their wares, it's hard to claim that advertising is "customer-centric."
Credibility issues
The company has also become increasingly reliant on third-party sellers, many of whom are not trustworthy or reliable.
By opening up its marketplace to third-party sellers, Amazon has expanded its product selection, but without proper accountability it risks leaving its customers shortchanged by bad actors, which takes away credibility from the whole e-commerce business.
Customer reviews have also become a "pain point".
It's hard to know if what you're reading are genuine reviews or fakes written to boost sales.
What that could mean to Private Label sellers?
The shift towards advertising business and the increasing number of sellers might lead to the following:
Competition will keep growing
Maintaining high sales will be more difficult, requiring additional efforts in quality control and promotion.
Launching a new product will become even more challenging
Growing focus on advertisements will make customers more "immune" to them, so catching their attention it will be more difficult.
Constant development of security algorithms due to the rising number of untrustworthy and unreliable sellers.
It may result in new ban waves. But those algorithms are still not perfect, often blocking accounts for no valid reason.
What are the possible options in this case?
Improve your marketing strategy and concentrate on listing optimization to make your product more desirable to the customer.
It will raise conversion rates and help you sustain the increasing competition with other sellers.
Focus on COGS (Cost of goods sold).
It will require greater involvement in the production process and quality control. As a result, you will be able to lower the number of returns and increase positive feedback from the customers. It will also seriously decrease the chance of unexpected problems with listing blocks and suspensions.
Look for possible alternatives to Amazon (this topic deserves a separate article).
What would you choose? Click here to leave your comments on our Facebook page
More tips and advices for Amazon sellers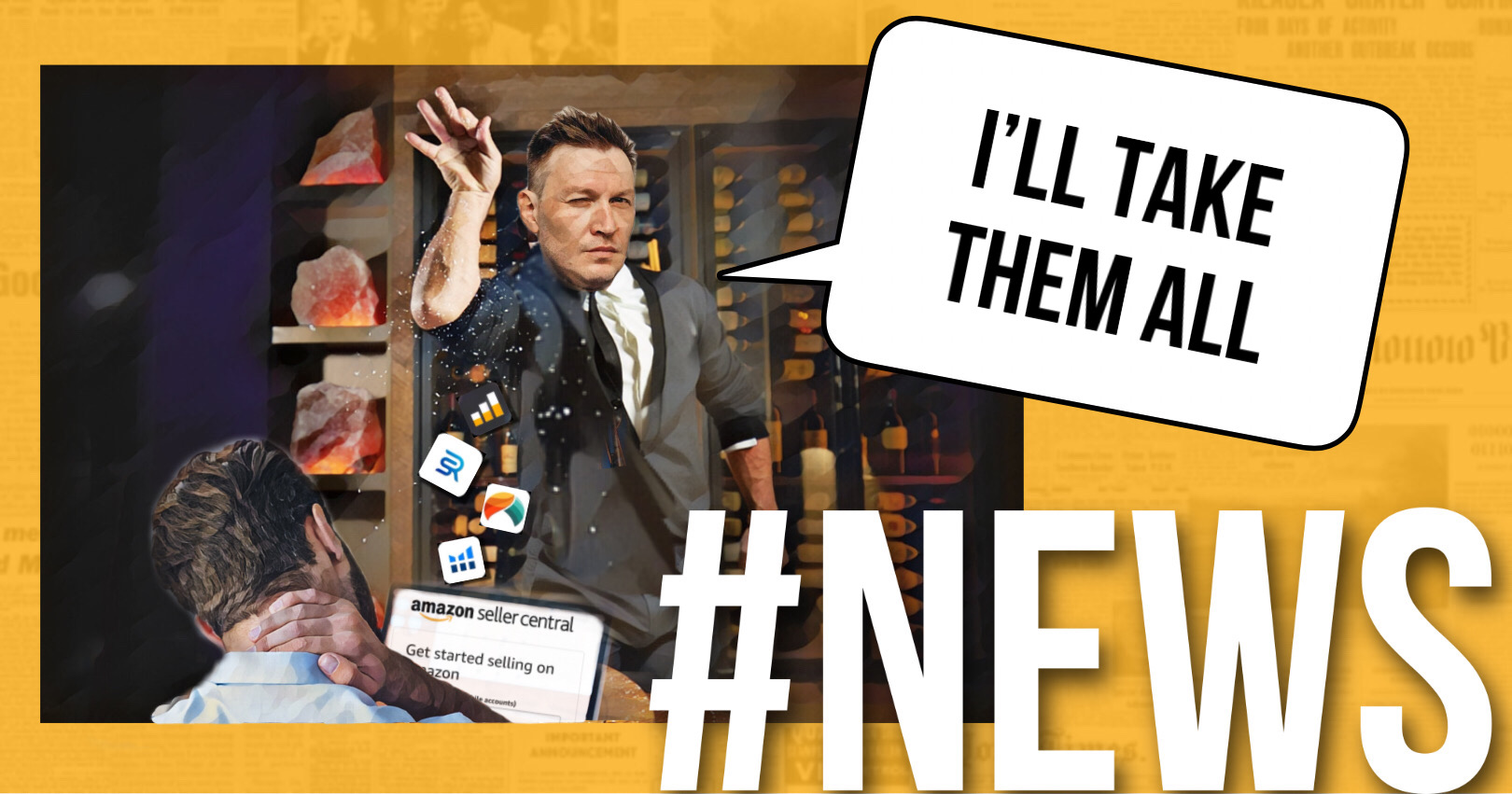 Here are some of the top tools Amazon sellers are using to run a successful FBA business in 2021. Helium 10 Helium 10 provides a set of tools for e-commerce entrepreneurs to manage and sell products, find keywords, identify trends, optimize listings, streamline...
read more