How to avoid potential scams on Alibaba.com?
Alibaba scams may happen at the time of payment, supplier verification or even during your reorders. We categorized them into 7 main categories.
Scam 1: Selling brand name products at a very low price
Buyers think that branded electronic products are only cheap because they are made in China. Unfortunately, all these products are frauds even if they claim to be an OEM manufacturer of those products.
All major brands use only official sales or distribution channels to wholesale their products. There are no genuine major brands being sold through Alibaba.
Scam 2: Supplier increases the quote after you place an order
The products on Alibaba are priced very low to attract customers. As Alibaba is a wholesale platform, you can only get a specific price after you send a quantity inquiry.
Some suppliers will give you a very competitive quote so you will place an order. After you confirm all the details for packaging, samples and whatnot they will give you a higher quote.
This is rather common, as the suppliers know you are not going to spend too much time on sourcing other alternatives and repeat the sampling process again. So if you are going to go ahead with the order, you end up paying more than you were first quoted.
It is a good idea to look at several suppliers from the get-go in case something like this happens.
Scam 3: Premium quality sample, poor quality order
Sending out a high quality sample but low quality order is just like quoting a competitive price without any intention to back it up. Some suppliers, when their price is not competitive will use this as a lure. This happens more often with everyday products such as clothing and shoes.
What we suggest here is to use the Alibaba Trade Assurance and put all the details such as color, material and dimensions into the agreement to ensure the quality of the bulk order is the same as the sample. If you don't input the quality details, you cannot get refunded even if you use Trade Assurance.
Scam 4: Fake product compliance certificates
First, check if the supplier has a compliance certificate. There are two types of scams concerning this.
The first one is that suppliers will claim they have such certificates but they are forged through Photoshop by changing the company name.
The second is they promise to provide those certificates after you place an order. Then they will give you excuses and never show you a certificate or show you an expired one.
If either of these cases happen, the order will be stuck at customs or you will have to pay thousands of dollars to own the certificates for your items.
Scam 5: Changing products without notice at the time of dispatch
Sad to say that this is quite common among Chinese suppliers. They may send you a similar product the first time or during a repeat order. For example you may receive a cotton/poly mix shirt (80% cotton 20% polyester) instead of 100% cotton shirts like you ordered. When you talk to your supplier they will say that the products looked similar and the difference in fabric wouldn't affect the normal usage of the shirt so they went ahead and sent the similar item without notifying you. If you require a reproduction or refund, they will not do that.
To prevent this from happening, do the pre-shipment inspection to verify the goods before payment and ensure that they meet your standards.
Scam 6: A Gold Supplier selling poor quality products
Any supplier can become an Alibaba Gold Supplier by paying an annual fee of $4,000. New suppliers can buy a 3-5 year gold supplier badge up front to make it look like they've been great suppliers for that length of time.
How do you find a good supplier? Hire someone to conduct a factory audit to meet the manager, examine the facilities, production capacity, compliance certificates and so on. This will minimize your importing risks.
Scam 7: New suppliers taking your money and running
Usually new suppliers that have been doing business for less than a year will do this. Anyone can be a supplier on Alibaba if they pay an annual membership fee.
Some suppliers find it difficult to continue doing business after a year so they will scam as many clients as they can in a short amount of time then disappear.
Always use Trade Assurance with new suppliers or choose verified suppliers with several years of good record.
More B2B platforms for Amazon FBA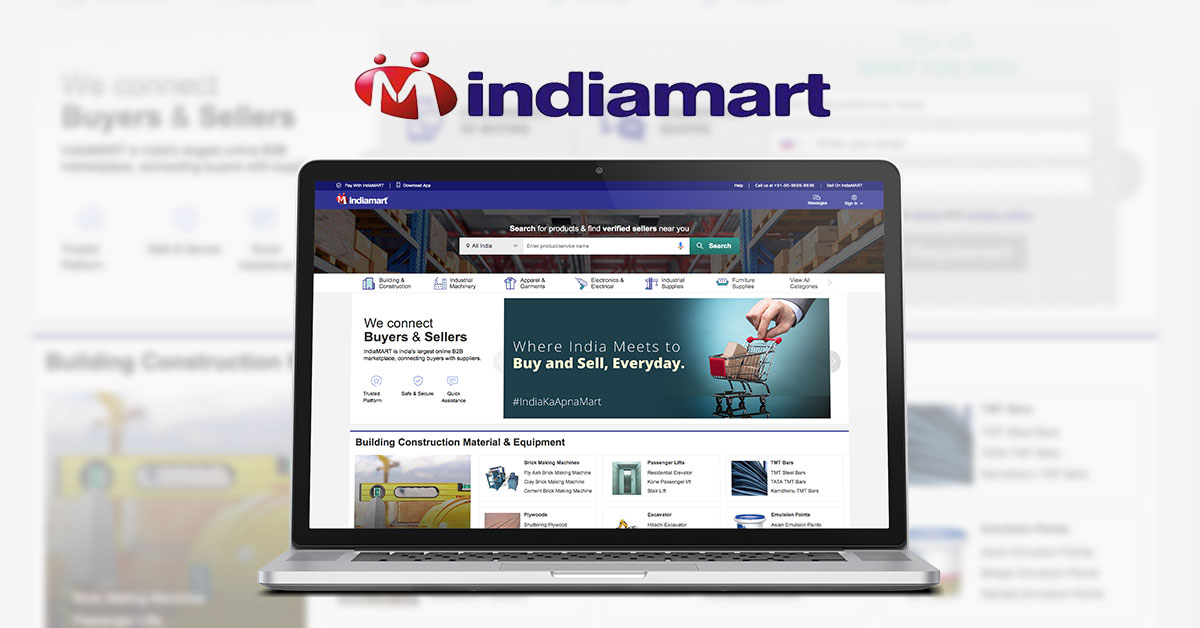 Indiamart – the largest Indian B2B platform Indiamart is the second largest B2B platform in the world after Alibaba.com. Since its creation in 1996 Indiamart has demonstrated high growth rates. Today, the platform has around 5 million suppliers, 50 million...
read more