Supplier and product sourcing agent in China
We provide a full range of supplier and product sourcing services in China for marketplace sellers.
China has become "The factory of the world" in the 90s. Nevertheless, typical "pains" of working with Chinese suppliers largely remain the same:
Language barrier.
Lack of familiarity with the Chinese mentality.
No control over the manufacturing process.
This is how to solve these pains:
A list of suppliers based on the market research
A thorough search on Chinese B2B and B2C marketplaces, such as 1688, Taobao, Alibaba, etc. provides a fair number of potential suppliers. Each platform has its own specific features. For example, suppliers on 1688 are usually willing to cater to smaller orders, and it is often possible to negotiate a price 20-25% lower than on Alibaba.
After that we verify all the necessary details concerning the manufacturing process, production costs and sample delivery times. On this basis a short-list of 4-5 suppliers is made.
Supplier's business profile verification
Chinese suppliers sometimes turn out to be reseller companies. After receiving an order for production they pass it to some factory. Such situations are quite common in China. It is just one of their ways of doing business.
This is not necessarily a bad thing, but in certain cases it may complicate relations with a supplier. For example, the lack of direct communication with the factory can seriously complicate product customization. You will have to explain everything to a middleman manager, so that he passes this information to the factory. It is unlikely that he will go into all the details concerning your product manufacturing. Language barrier makes things even more complicated.
This is why product sourcing in China always implies business profile verification. It is important to pay attention to the following factors:
Factories in China mostly specialize in producing homogeneous products. Wide product range is an indicator that a supplier is in fact a middleman.
Competence in technical matters
Factory managers are familiar with the manufacturing process and production techniques. If a manager can't answer technical questions, you are likely dealing with a middleman.
Factory audit
Factory audit is the most effective way to assess capabilities of a supplier. It includes analysis of the manufacturing process, examination of production lines and materials quality.
As a result, you will have a clear understanding of the manufacturer's capabilities, production costs and overall quality of the goods before you place an order.
Negotiations with suppliers
Concept of "Guanxi" plays a major role in both social and business relations in China. The term can be roughly translated as "personal connections", or "social networks". It is a core trait of Chinese mentality, based on mutually beneficial cooperation, reciprocity and trust. It is very important to understand the way it works in order to have a successful business with suppliers in China.
We will clear up any misunderstanding with the supplier due to language and cultural barriers. This will help to increase the level of trust, leading to more favorable terms of cooperation.
Sample inspection
It makes sense to order samples of the product you are interested in to assess its quality and characteristics. We can check them in China, so you don't have to wait for their arrival in your country. This saves both money and time on the international shipment of the samples.
Golden sample production
Golden sample is the perfected product, which represents the desired manufacturing process. It only makes sense to order a golden sample for high-tech, expensive products or large volume orders.
In case a Golden sample is required, we will negotiate all the details with the supplier and translate the technical task into Chinese.
Production launch in 20 days
Prompt organization of production will get your product to marketplaces faster and get you ahead of competitors. You won't have to worry that the supplier may "cut corners" with your product. We will make sure the goods are produced in full accordance with the technical assignment.
Quality control inspection
The goal of a pre-shipment inspection is to make sure the quality and characteristics of the goods meet your expectations. In case defects are found, we will negotiate their corrections with the supplier before the batch leaves the factory. Also, our inspector will identify root causes of defects to avoid their recurrence in future orders.
Supply chain management in China
We provide a range of product sourcing services on a "turn-key" basis: samples and product inspection, money transfer to the supplier, door to door shipping from China and cargo insurance. It will save your time, simplify document flow and lower money transfer fees. Our manager will supervise the project and negotiate all the details with the supplier on your behalf.
FBAHELP services are tailored for ecommerce entrepreneurs. Our experience and knowledge of Chinese mentality makes product sourcing significantly easier and faster.
More topics on Quality Control Inspection services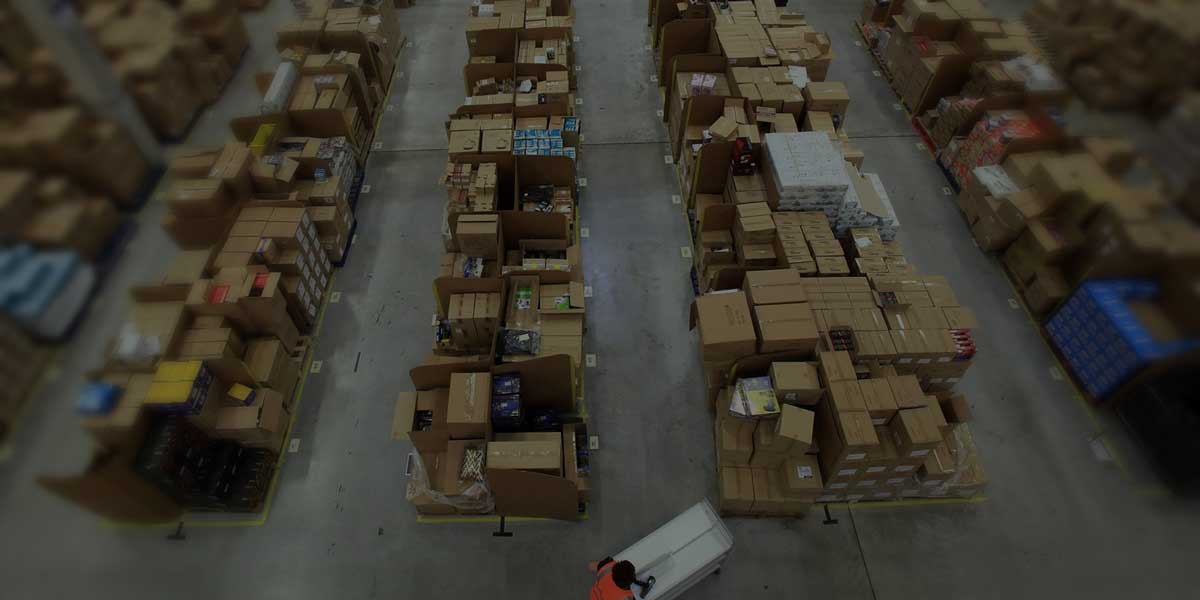 The importance of a supplier audit in China Supplier audit in China is the best way to assess capabilities of a manufacturer before placing an order. When self-searching for suppliers in China on Alibaba, 1688, etc., you can only rely on the information, stated in the...
read more